Welcome to the Donation Center for
Coastal Prep PTO!
Below, you will find options to:
Become a Corporate Sponsor
Make a flat [ You Decide the Price ] Donation
Sponsor a CPA Student
Sponsor a Faculty members PTO Membership
We appreciate your support!
Make a flat "you set the price" donation towards our CPA School Dances!
Nothing is too small!
.
The Business Sponsor Program enables local and CPA family-owned businesses the opportunity to donate to CPA in return for advertising at PTO events and on social media platforms. The funds raised are used to enhance the educational experience for all students at CPA, maintain technology throughout the school, support professional development for our teachers and help fund classroom consumables, teacher appreciation lunches and campus beautification, among many other important things.
We would like to thank our 2020-2021 Platinum Sponsor, Flip N Fly!
Sponsor a CPA Student
Donations made in this area will support a CPA student in need.
Sponsor a field trip fee

Supply individual project supplies

Sponsor a yearly Dress Down Pass

Buy a ticket to a fundraising event

and more!
To make a student donation, click on the picture below!
Can't make it to a fundraising event? Prefer to send in money vs. volunteer? Have something in mind you wish to help support?
.
No matter the reason, we have you covered!
.
Click below to donate any amount you choose! Nothing is too small!
Sponsor a Faculty Member's PTO Membership
Being a member of the PTO has MANY perks for the staff at CPA! One of the biggest is that all teacher's have access to a $25 grant immediately upon joining the PTO. This is a $25 refund for any out of pocket expenses incurred to support the needs of their classroom.
.
So give the gift that keeps on giving for the entire school year!
.
AMAZON SMILE
Help support the PTO by linking your Amazon account!
Click on the image below to begin.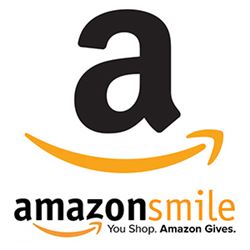 Upcoming Events
Wednesday, May 25
Monday, May 30
Friday, June 3
Wednesday, June 8
Monday, July 4
"FREE"
Fundraising
Visit: Shopwithscript.com // Click "How to Enroll" // Join your scrip program and enter:
Enrollment code "A5417EF555316
All VIC cards must be linked yearly. Spread the word to all family members and friends to TIE to CPA. Linking your VIC card does not cost you a thing.
Harris Teeter Account Code 4437
MY FORMS
Click on the image below to access your forms. Forms will include:
Dress Down Days, Membership Dues, Sponsorship Opportunities, Volunteer Opportunities and more!