Read-A-Thon has now ended.
Families have until March 17th to spend any rewards dollars earned.

(Make sure you check out your cart when you are done shopping)
Donation window will remain open through March 17th. We will announce results after this date.
Thank you!
Our goal is to raise $15,000 for the
PTO General Fund
This fund will be used to budget for the 2022-2023 school year.
Example of how the fund is used: School Field Trip Support, School Dances, Staff Appreciation, Playground support and other school needs discussed throughout the year.
What is a Read-A-Thon?
A Read-a-thon Fundraiser is a way to raise money by getting the community to support students who spend a few weeks focusing on reading. It is the perfect school fundraiser because it does not require students to do anything other than what they are already doing at school!
Families simply create your NaviGator's FREE account under their teacher's profile. This takes 2 to 3 minutes *Every Student is provided with a teacher specific instructional take home flyer*
Once logged in, you will see your NaviGator's

reading

goal. Simply enter in reading minutes achieved. (You can enter them daily or weekly)
Utilize the tools within to share your child's donation page through text, email or on your social media platforms.
Family, Friends, Grandparents, Neighbors and more make a flat donation towards your NaviGator and their reading goal. This is a great way to encourage healthy reading habits and to cheer them on to reach their individual goal!
Did we mention your NaviGator will earn 'Reward Store" dollars to shop in the reward store based on donations received? Student's love to shop this store!
Click HERE to view the "Sample" Reward Store.
Click your teacher's name below to access your classroom specific form.
AMAZON SMILE
Help support the PTO by linking your Amazon account!
Click on the image below to begin.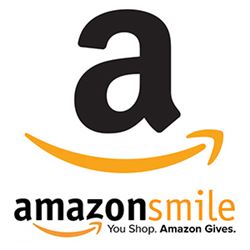 Upcoming Events
Wednesday, May 25
Monday, May 30
Friday, June 3
Wednesday, June 8
Monday, July 4
"FREE"
Fundraising
Visit: Shopwithscript.com // Click "How to Enroll" // Join your scrip program and enter:
Enrollment code "A5417EF555316
All VIC cards must be linked yearly. Spread the word to all family members and friends to TIE to CPA. Linking your VIC card does not cost you a thing.
Harris Teeter Account Code 4437
MY FORMS
Click on the image below to access your forms. Forms will include:
Dress Down Days, Membership Dues, Sponsorship Opportunities, Volunteer Opportunities and more!