.
Sponsor a Teacher or Faculty Member's PTO Membership.
Teachers receive numerous benefits as a member of the PTO and families can cover their enrollment dues!
Click HERE to learn more!
---
Treat a Teacher or Faculty Member!
Coastal Prep PTO sent out a survey to all faculty members to gain insight on school/classroom needs as well as details on how to treat them for all their hard work.
We received an amazing response!
From there, our volunteers created a directory based on teacher/staff/admin responses. Here you can find (if shared) Amazon Wish lists, shirt sizes, favorite foods, books, and more! Please click on the link below to find your teacher or faculty member and their needs.
Click below for the teacher & staff wish list
** This list is of [PARTICIPATING] staff members.
As a reminder, many staff members contribute to every student's school day.
Don't forget, Art, P.E., Music, EC, Office, Custodial and more!
-------> Click on the names below to access a wish list and their favorite things. <--------

Kindergarten
Alba Rosa - Instructional Assistant
Instructional Assistant
First Grade
Brian Stamper
Second Grade
.Third Grade
Fourth Grade
Vanya McCrory
Fifth Grade
Shannon Mayfield
6-8 Middle School Teachers
6th grade Science
6th grade
George Ward - 6th grade History
7th & 8th Science
7th & 8th Math
EC/ Encore, PE, ART & More
.
.
ELEMENTARY
MIDDLE SCHOOL
Eric Kimmel - Music and Orchestra Teacher
K-8 SUPPORT
Elementary EC IA
Health & Behavior Specialist
Administration & Office
Taryn Henderson
Administrative Assistant
Kaitlyn Mincey - Interim Teacher
MTSS Coordinator/ Instructional Coach
Beginning Teacher Support Coordinator and Instructional Coach
Tashina Moses - Custodial Lead
Alexia Gyant - Custodian
Doris McArthur - Custodian
David Koen - Custodian
John Sevigny - Maintenance
---
My Hot Lunchbox
Did you know you could treat a staff member to My Hot Lunchbox?
Here is how:
AMAZON SMILE
Help support the PTO by linking your Amazon account!
Click on the image below to begin.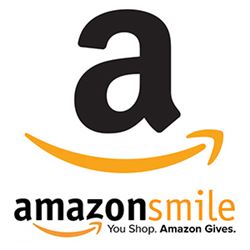 Upcoming Events
Wednesday, May 25
Monday, May 30
Friday, June 3
Wednesday, June 8
Monday, July 4
"FREE"
Fundraising
Visit: Shopwithscript.com // Click "How to Enroll" // Join your scrip program and enter:
Enrollment code "A5417EF555316
All VIC cards must be linked yearly. Spread the word to all family members and friends to TIE to CPA. Linking your VIC card does not cost you a thing.
Harris Teeter Account Code 4437
MY FORMS
Click on the image below to access your forms. Forms will include:
Dress Down Days, Membership Dues, Sponsorship Opportunities, Volunteer Opportunities and more!