The purchase of your membership not only contributes to teacher/student/school needs but it also includes teacher specific perks just for you!
Access to the [Faculty Resources] page

Access to the PTO's parent/family volunteers

Eligible to receive Teacher Grants. 2021-2022 grant amount is $25 per teacher. You may submit your receipt for reimbursement on the [Faculty Resources] page. This program sets aside a yearly per teacher budget to refund approved out of pocket expenses they have incurred for classroom needs and necessities. The per teacher budget is set based on the amount of donations received yearly.

Exclusive PTO member newsletters to stay in the know

Free swag or special discounts when applicable

And more!
Create your FREE Membership toolkit account or log into your existing account to update your information. (Information must be updated yearly).
Click HERE to begin!
Once complete, click on the button below to pay your dues and join the PTO.
AMAZON SMILE
Help support the PTO by linking your Amazon account!
Click on the image below to begin.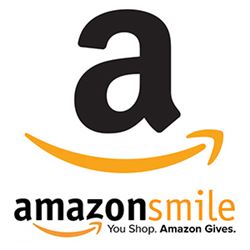 Upcoming Events
Wednesday, May 25
Monday, May 30
Friday, June 3
Wednesday, June 8
Monday, July 4
"FREE"
Fundraising
Visit: Shopwithscript.com // Click "How to Enroll" // Join your scrip program and enter:
Enrollment code "A5417EF555316
All VIC cards must be linked yearly. Spread the word to all family members and friends to TIE to CPA. Linking your VIC card does not cost you a thing.
Harris Teeter Account Code 4437
MY FORMS
Click on the image below to access your forms. Forms will include:
Dress Down Days, Membership Dues, Sponsorship Opportunities, Volunteer Opportunities and more!